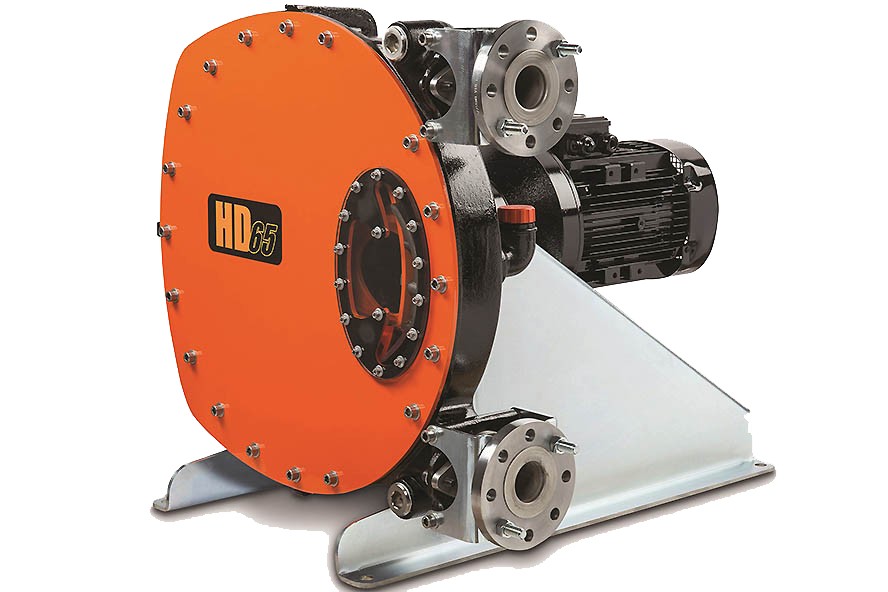 With more than 20 years of experience pumping and transferring difficult chemicals and fluids, the Abaque Peristaltic Hose pump will handle your toughest pumping needs – from abrasive and aggressive to shear-sensitive and viscous fluids. Abaque pumps currently operate in some of the most demanding environments including mining, water and wastewater treatment, energy, chemical processing and OEM applications. Your solutions for abrasive products containing suspended particles (Up to 77 m3/h) 16 bars pressure (232 psi).
Features & Benefits
Durability
The Abaque pump housing is constructed of heavy-duty ductile iron and steel and designed to provide reliable 24/7 pump operation. The pump utilizes a rugged close-coupled gear reducer.
High performance
Seal-less design eliminates leaks and product contamination, and have the ability to run dry continuously without adversely affecting the pump's performance, pressure, and accuracy (no slip).
Reliability
The Abaque pump has none of the usual parts that create problems on other pumps: seats, valves, mechanical seals. The hose is the only replacement part.
EFFICIENCY
Handling of the toughest pumping challenges, including extremely abrasive and aggressive fluids, solid loaded liquids, as well as shear sensitive and viscous materials.
Specs
Key Specifications

| | |
| --- | --- |
| Max. Flow Rate | Up to 77 m3/h |
| Maximum Pressure | 16 bars |