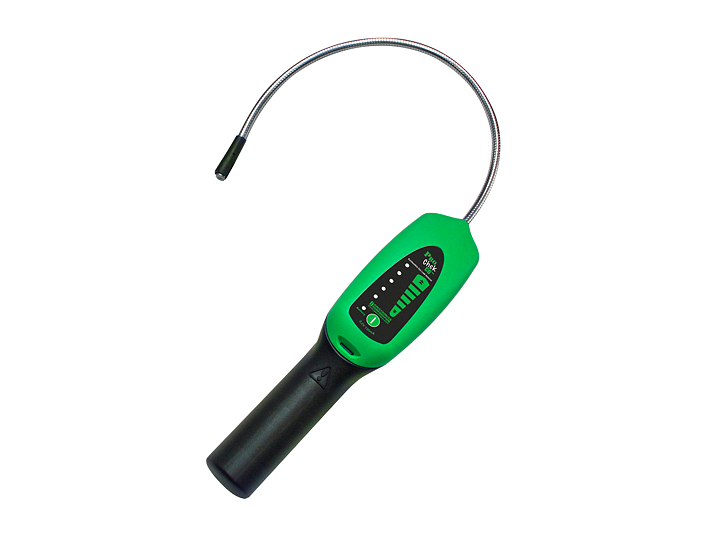 Outstanding sensitivity, quality and affordability in a portable gas leak detector. Ideal for finding leaks in natural gas systems, propane tanks, pipelines, regulators and valves, heat exchangers and many other combustive gas applications!
Features & Benefits
Safe
Certified intrinsically safe for use in combustive/explosive environments.
Usage
Detects natural gas, propane, ammonia, methanol, ethanol, ethane, butane and other gases.
Alarm
Variable-intensity audio alarm and flashing LEDs quickly determine leak size and strength.
Auto-zeroing
Auto-zeroing function helps ignore background gas levels in test area.
Probe
Chrome-plated, flexible metal probe allows leak checking in tight spaces.