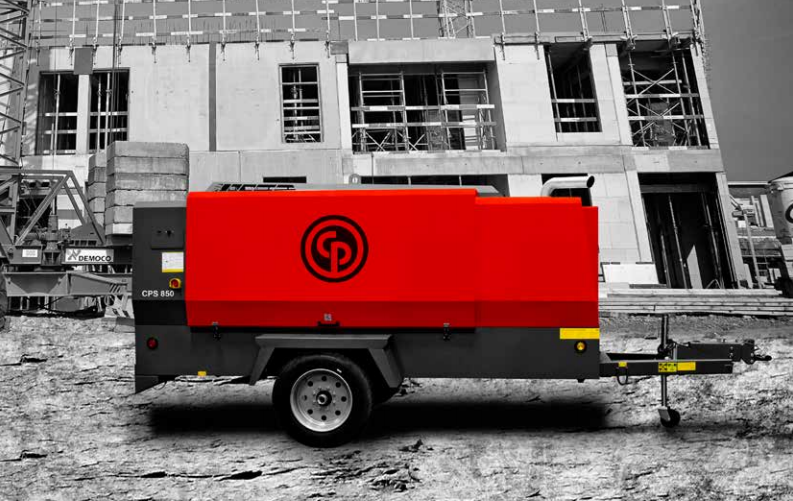 The Chicago Pneumatic CPS 850 portable compressor range provides you with 850 cfm of compressed air at 100 psi working pressure. Powered by a John Deere T4F diesel engine, the CPS 850 can cover the maximum number of applications due to its variable flow and pressure control giving the CPS 850 an unbeatable cost of ownership.
Features & Benefits
Easy to operate
The easy to use controller has a full LCD screen that displays all the necessary information to get the job done efficiently.
Simplified maintenance
Large easy-to-open doors provide quick access to components, including the air end, engine and electrical components. We also feature 100% fluid containment with all the fluids plumbed to the outside for easy access.
Cool, clean and dry air
Our design principles ensure, cool, clean and dry air. Our full feature system is plumbed through a secondary outlet which provides the ability to isolate the hoses from the hardware.
Specs
Key specifications

| | |
| --- | --- |
| Weight (Wet) -- Support mounted | 7,695 (3,490) lbs (kg) |
| Weight (Wet) -- Single axle trailer | 7,980 (3,620) lbs (kg) |
| Actual free air delivery (Standard air) | 750-850 cfm |
| Actual free air delivery (Aftercooled air) | 720-820 cfm |
| Working pressure | 100-150 psi |
| Working pressure range | 58 - 175 psi |