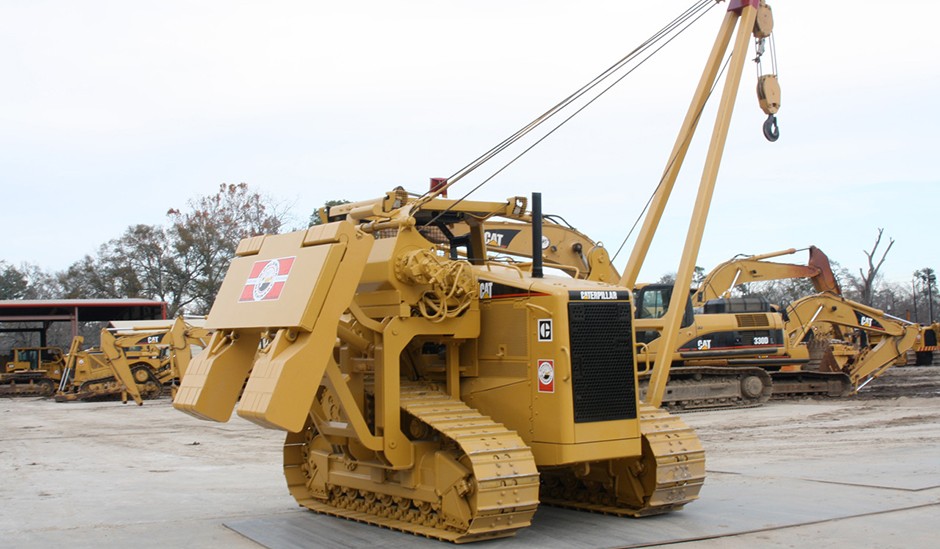 The SP-D5M/N LGP is a fully hydraulic-controlled pipelayer which has been converted from a Caterpillar D5M, D5N or LGP variants. This conversion includes SUPERIOR's CPX hydraulic kit, counterweight assembly, upper and lower hardbar, A-frame, boom and blocks. Both the Hydraulic Kit and Conversion Package are also available for purchase as standalone items for you to install on your own machine.
Features & Benefits
Controls
A single joystick allows the operator to control both the load line and the boom simultaneously or separately.
Anti-Tipping System
It monitors different lifting operations to avoid dangerous tilting and ensures the stability of the machine.
Free-fall System
When the button is engaged, the load free-falls all the way to the ground.
Boom Kick-Out System
This system will prevent the boom from excessive upward movement, thus ensuring you will never bend another boom.
Dual Hardbar
Provides maximum support to the pipelayer by converting to a totally rigid frame.
Anti-Two Block
The anti-two block sets a minimum distance between the top block and the hook block, preventing the 2 blocks from touching.
Specs
Key specifications

| | |
| --- | --- |
| Max lift capacity (SAE J743B) | 18,200 kg / 40,123 lb |
| Operating Weight | 19,425 kg / 42,824 lb |
| Net flywheel power | 82 kW / 110 HP |