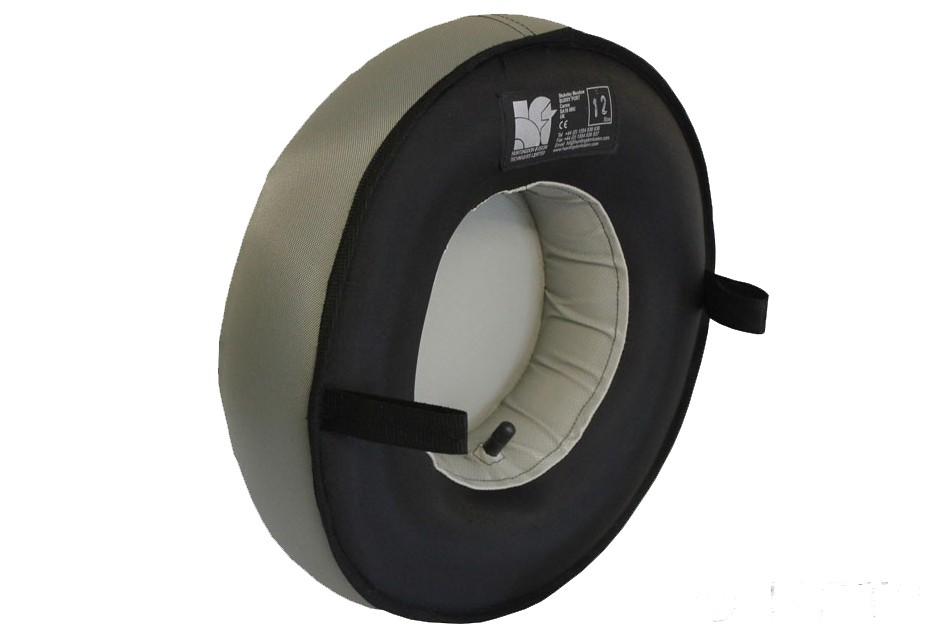 The latest addition to the Pipestoppers® Division are the Inflatable Pancake Stoppers. Manufactured in sizes 6 – 96" (150 – 2,440 mm) these stoppers are applications where insufficient length of pipe is available for the standard Cylindrical and Spherical Stoppers.
These low-cost stoppers provide an excellent grip in the pipe with an effective all round seal. Each Pancake Stopper is fitted with a Schrader Value connected to a 1.2 m hose and is easy to inflate by simply connecting to a hand or foot pump. Deflation is carried out by simply depressing the pin inside the valve.
The Pancake Stoppers are heat resistant up to 90ºC and are manufactured as standard with four pull tags located around the circumference of the stopper. This means rope, pull wires or slings can be attached for retrieval of the system.
The Pancake Stopper is a secure method of blocking pipe ends. This will keep gases or liquids inside or keep debris and vermin out. When used in a vertical mode, they are ideal to prevent machine swarf or tools from falling into pipes.
Specs
Key Specifications

| | |
| --- | --- |
| Sizes | 6 – 96" (150 – 2,440 mm) |
| Heat resistance | Up to 90ºC |