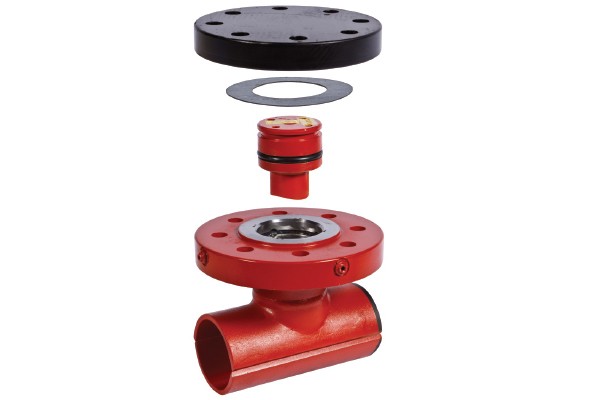 High-pressure STOPPLE® fittings are designed for use with TDW STOPPLE plugging machines. The fittings come in a full-branch split tee configuration and are certified to a wide range of refinery, chemical, and oil and gas pipeline standards, including ASME B31.3, B31.4, and B31.8, as well as CSA Z662, NACE MR0103, and CAT II at -45°C (-50°F).
STOPPLE fitting sleeves feature an extruded design that incorporates a milled groove, which allows for the placement of back-up strips. Fittings come in sizes 2 inches through 24 inches, all of which are furnished with LOCK-O-RING® flanges to accept LOCK-O-RING completion plugs and permit removal of tapping valves after work has completed.
Larger size fittings are available upon request.
Features & Benefits
Fittings are constructed with a controlled carbon equivalent to improve welding in harsh environmental conditions.
All pressure containing fitting welds undergo 100 percent X-ray inspection per ASME and CSA requirements.
Fitting sleeves are manufactured from pressure vessel quality, normalized, killed carbon steel plate.
Different O-ring options are available upon request.