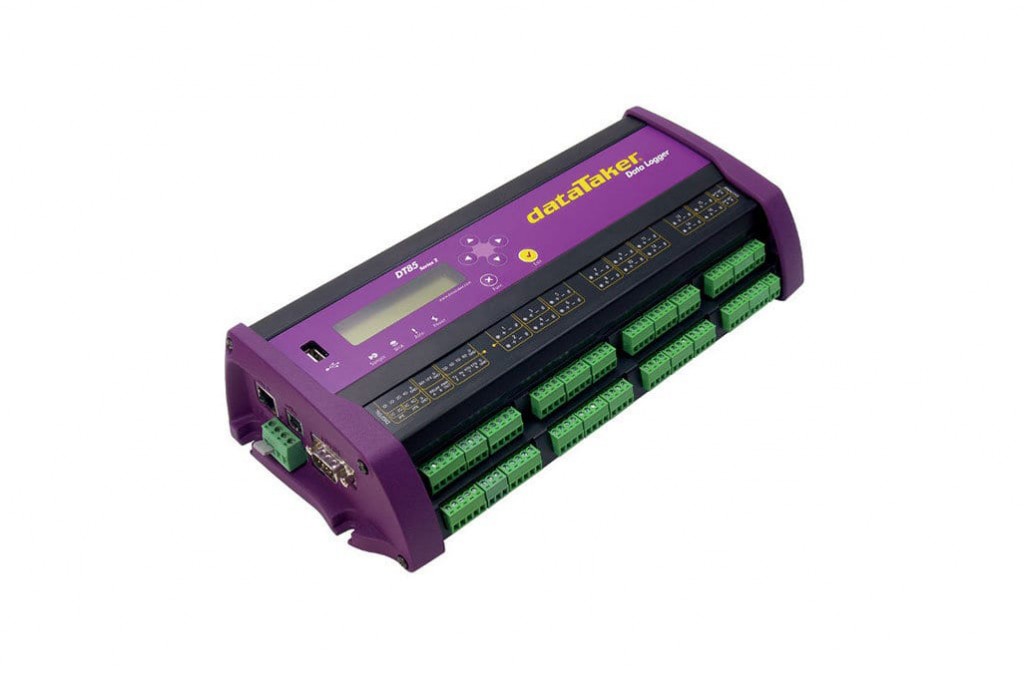 The new DT85 Universal Input Data Logger Series 4 version has increased sampling speed, measurement range and programmable analog output.
The dataTaker DT85 smart data logger provides an extensive array of features that allow it to be used across a wide variety of applications. The DT85 is a robust, standalone, low power data logger featuring USB memory stick support, 18-bit resolution, extensive communications capabilities and built-in display.
The dataTaker DT85's Dual Channel concept allows up to 32 isolated or 48 common referenced analog inputs to be used in many combinations. With support for multiple SDI-12 sensor networks, Modbus for SCADA systems, FTP and Web interface, 12V regulated output to power sensors, the DT85 is a totally self-contained solution.
Specs
Key Specifications

| | |
| --- | --- |
| Sensor inputs | up to 48 Analog (± 50V) |
| Analog inputs | Expandable to 960 |
| Digital terminals | 12 flexible |
| Maximum Sample Speed | 40 Hz |